October 2002


Our October meeting is scheduled for 10-13-02 at 2:00 p.m.
Jim Marrs
will be the speaker for this meeting. You can learn more about Jim by
clicking here
. More information regarding this meeting will be posted as soon as it becomes available. See you all there!
The fees for this meeting are as follows:
Members: $4.00 / Non Members $5.00
Valley Ranch Library 9940 W. Valley Ranch Pkwy Irving , Texas 75063
Mufon of DFW would like to invite you to our next meeting! Everyone is welcome; bring a friend!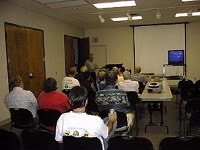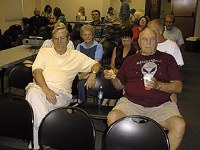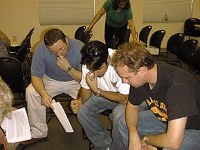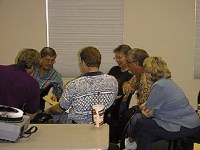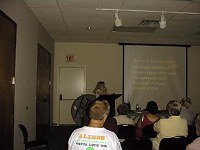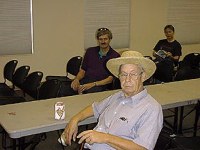 A special thanks to all of those who participated in the pictures!!!
General Meeting Information:
Members and Non Members are welcome to join our meeting. Soft drinks are provided free. MUFON members $3.00 / Non-members $4.00 at the door.
Meetings are held one day per month.
The meetings are always held at: Valley Ranch Library 9940 W. Valley Ranch Pkwy Irving , Texas 75063 Meetings are held in the conference room of the Valley Ranch Library. (A map is provided for you below).
The Library is a half-block west of the corner of MacArthur Blvd and Valley ranch Pkwy.
LANDMARK:
Look for a big Exxon station on the corner.
Parking is ample with wheel chair access. (Roof top parking available anti-grav vehicles) ;-)
After the meeting, which ranges from between 1 hr - 2 hrs on average, many people join us at the nearest Cheddars. If you would like to join us after the meeting, please feel free to do so!
DFW MUFON is always looking for new guest speakers. If you have interesting information to share, please contact us. We would like to further discuss with you the details.
If you attended the last meeting and would like to further discuss it with others that were there, visit our
discussion board!